How Real Estate Referrals in Las Vegas, NV, Work
Earn money with real estate referrals in Las Vegas, NV. Once you have your real estate license and are connected to a reputable brokerage firm, you can get to work. Learn more about real estate referrals and how they function from the team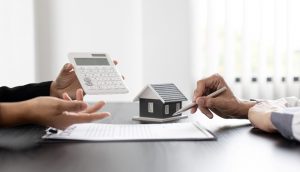 at Key Advantage.
What is a Real Estate Referral?
This process occurs when you guide a client to another real estate agent who is best qualified to provide the services the client needs. For example, if a client is looking for a property in a specific area that you are unfamiliar with, it may be to everyone's benefit to refer them to a real estate agent with in-depth knowledge about that area.
Earn a Commission as a Real Estate Referral Agent
Maintain your real estate license and earn a commission without the added pressure of a minimum production requirement. Many real estate agents find that being a referral agent gives them more flexibility to make money and work with multiple clients.
Understanding Real Estate Referral Fees
Real estate referral fees vary depending on what brokerage firm you work with. You make 40% of the total commission when you are a real estate referral agent with Key Advantage.
Making a referral with Key Advantage is a straightforward process. The real estate referral agent uses the provided referral form. If the referred customer moves forward with the closing process, that entitles you to your commission—networking and experience matter in the world of real estate. The more connected you are, the more successful you will be.
Hang Your Real Estate License with Key Advantage
You have your real estate license. Congratulations! The next step is deciding where to hang your real estate license. What does hanging your real estate license mean? This is industry terminology that refers to the process of joining a brokerage or "activating a real estate license."
Real estate is competitive, but you can succeed with guidance from an experienced team. Joining a brokerage comes with many benefits, especially for new agents or agents transferring to a new area. Make Key Advantage your new real estate home.